Hackathon
#MediaLovesTech
Due to Corona, the Hackathon 2020 was held entirely online from October 1 to 3, 2020.
Find out some screenshots below: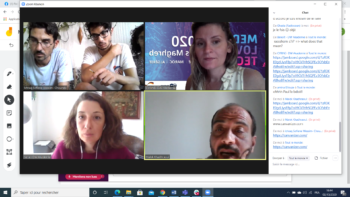 Pitch time for Ineffable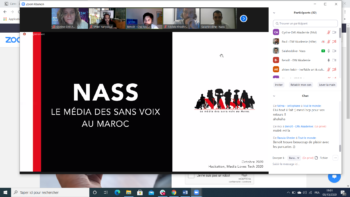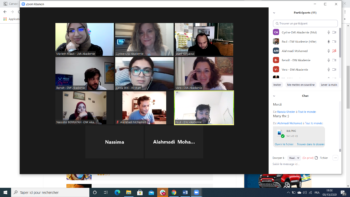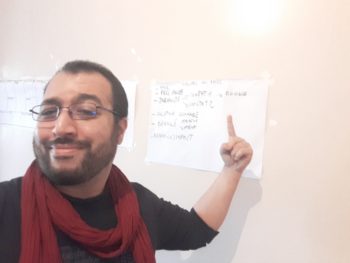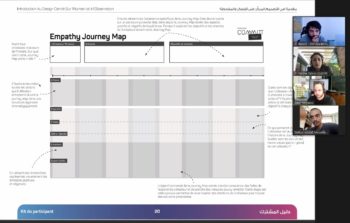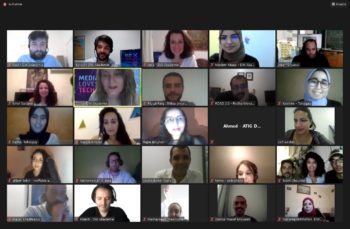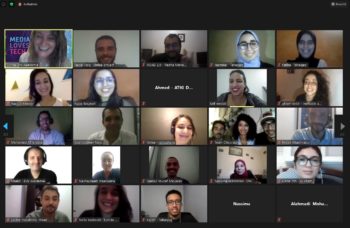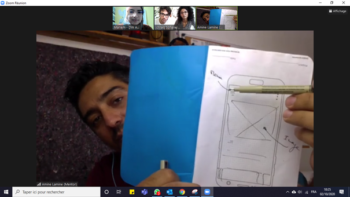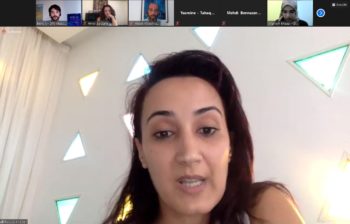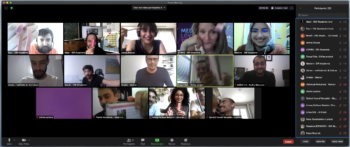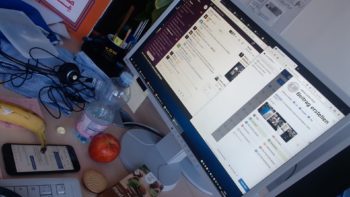 ******
ARCHIVES – HACKATHON 2019
The 2019 Hackathon was held from October 10 to 12, 2019 at the Cogite Coworking Space in Tunis!
The teams received expert advice to refine their projects before the final stretch of the competition.
Here are some pictures of this event:
Find more pictures here, there and here !
*******
Best of Hackathon 2018
Trainers testimonials
Mariem Ben Maallem
Wissem Oueslati
Bassem Ayari
Participants tesimonials
Editorialy – Soraya Bha
GbelliMag – Bachaer Alahmadi
VstoRies – Med Arbi Soualhia
Rekib – Semi Fetini
What is the Hackathon?
The Hackathon is a competition that brings together journalists, start-ups enthusiasts, developers, designers but also civic activists to share ideas, initiate projects and launch start-ups in order to promote quality journalism in Tunisia and more broadly in the region.
It is a three-day interactive program where participants will enjoy a complete entrepreneurial experience, shape their ideas and build their prototypes with the support of practical mentors before concluding with compelling presentations like a real investor.
MEDIA LOVES TECH
Design of the Hackathon program
Why participate in the Hackathon?
● Network: connect with people who are motivated to innovate for quality journalism. Meet experts, entrepreneurs and journalists to exchange visions and ideas about the credibility, financing and sustainability of the media scene. Who knows, maybe this will be an opportunity to meet the future mentor, co-founder, supporter or investor of your project?
● Discover: you will be introduced to the new resources available and will leave knowing the next steps on the road to success.
● Learn: everything you really need to know to start a business. No book, panel of experts, speaker or blog article will tell you what you need to know. The only way to learn is to try it!
● Start: it's that simple! This hackathon is designed to get you started… FAST! The mentors will create the ideal environment for you to learn and achieve as much as possible in just 3 days.