The Start-ups on Air conference which will take place from 27th to 28th November wants to develop innovative format ideas with a focus on economic topics. In addition, various online activities and expert talks will be offered. The conference is open to journalists, start-ups, founders, experts, investors and everyone who is interested in business topics and economic development in Tunisia, Algeria, Jordan and Lebanon!
The program will be published here soon.
Entrepreneurs, start-ups and founders from Tunisia, Algeria, Jordan or Lebanon who took part in the IdeaLabs of the conference to create new formats will be offered trainings on Marketing and Storytelling in 2022 by experienced DWA trainers.
A very simple registration for the conference will soon be possible via Zoomevents.
Here you can find the Agenda: AGENDA_Start-ups on Air_27-28 November 2021

SocialLab is European Company that covers a group of consultancy, research, and engineering teams dedicated to deliver unique intelligent solutions for global data challenges by combining technology with social and human sciences and transforming social data into meaningful information. In addition, SocialLab has contributed to developing open-source tools and solutions that help in strengthening Media Development and enabling SDGs. SocialLab is currently leading innovative AI transformation projects in Health, Climate, Education, and other industries in different continents.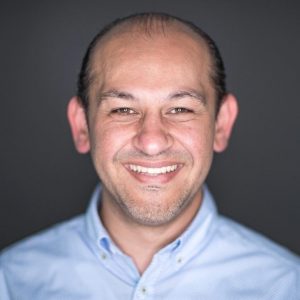 Rami is founder and chief futurist & disruptor at Abnewnormal AI Venture Studio, and Professor of Practice at the School of Social and Basic Sciences at Al Hussein Technical University (HTU). Before joining HTU as faculty member and founding his venture studio he was the senior vice president and group chief innovation officer at Jordan Ahli Bank, and founding CEO of "Ahli FinTech" where he co-founded the 1st Bank fully owned financial technologies company and fintech accelerator in the middle east. Making him the first person to be approved by the central bank of Jordan for a c-level chief innovation officer role in a bank in Jordan.
Rami is a proud geek futurist, author, executive coach and advisor, sought-after speaker, strategist, investor, and executive. He travels extensively, addressing various topics, including breakthrough technologies, cross-industry innovation, and lean exponential business models.
Rami is a TEDx Speaker, and Innovation X speaker at NASA's cross-industry innovation summit, a mentor at 500 Startups, Unreasonable Future, and Startupbootcamp fintech, chairman at Arcoten, Octonius.com, member of the board at Al Raed Arabi School, and member of the advisory board of Think Barter Network, Fintech Galaxy, Roybi AI-Powered Robots, and WAKE International in San Francisco.
Rami founded his 1st startup at the age of 19, he holds an Electrical Engineering degree from the University of Jordan, and completed the Venture Capital Executive Program at HAAS UC Berkeley, and "The Leading for the future", and "The Leading, Organizing for Action" Executive Programs at Harvard Kennedy School, and the Senior Executive Education Program at UC San Diego. Rami is a passionate advocate of the Lean Startup movement and is a regular judge, mentor & keynote speaker at the region's main innovation, entrepreneurship & technology events. He designed and produced several events and interventions in this space, including the THINKLEAN speaker series, LeanStartupProgram, BackToStartupBasics, and his popular innovation/futurist talks titled: The future of banking and banks, The future of telecom, The future of retail, The future of corporates, The Future of ….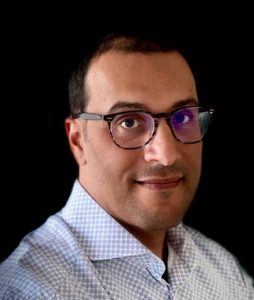 Ayman, is a specialist in road and bridge engineering, and his career shows that he was a pioneer in the field of rail transport. He is also responsible for profits and losses of more than one hundred million euros in three continents. Moreover, he has many experiences in the field of entrepreneurship in the company, where he worked for fifteen years, to develop himself and also contributed in acquiring and merging of 3 other companies. On a personal level, Ayman has invested in startups in Tunisia as well as in France, where he recently invested in its own stock market. In addition to that, he has a direct investment in a startup company in Silicon Valley.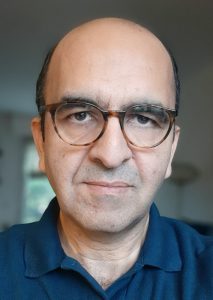 After his initial training as an engineer and his first experience in the field of information systems auditing, Murad changed his career path for the first time by joining the L'Oreal Group, in which he worked in the field of finance as an administrative controller and then as a financial manager. Murad gained a new way of thinking after studying  executive MBA, which prompted him to make another change in his course by creating Radio Express FM in 2010 which since then he was its director and through it, startups have gained prominence.